Add to favorites
The Caravan Slide out
Our Jayco caravan comes with a bedroom slide out. This increases our internal spa
ce quite a lot by being able to extend the side of the caravan outwards when parked up. But what happens when it doesn't want to play
nicely
and gets out of sync ?
Luckily or
unluckily,
depending how you look at it, we have experienced this issue.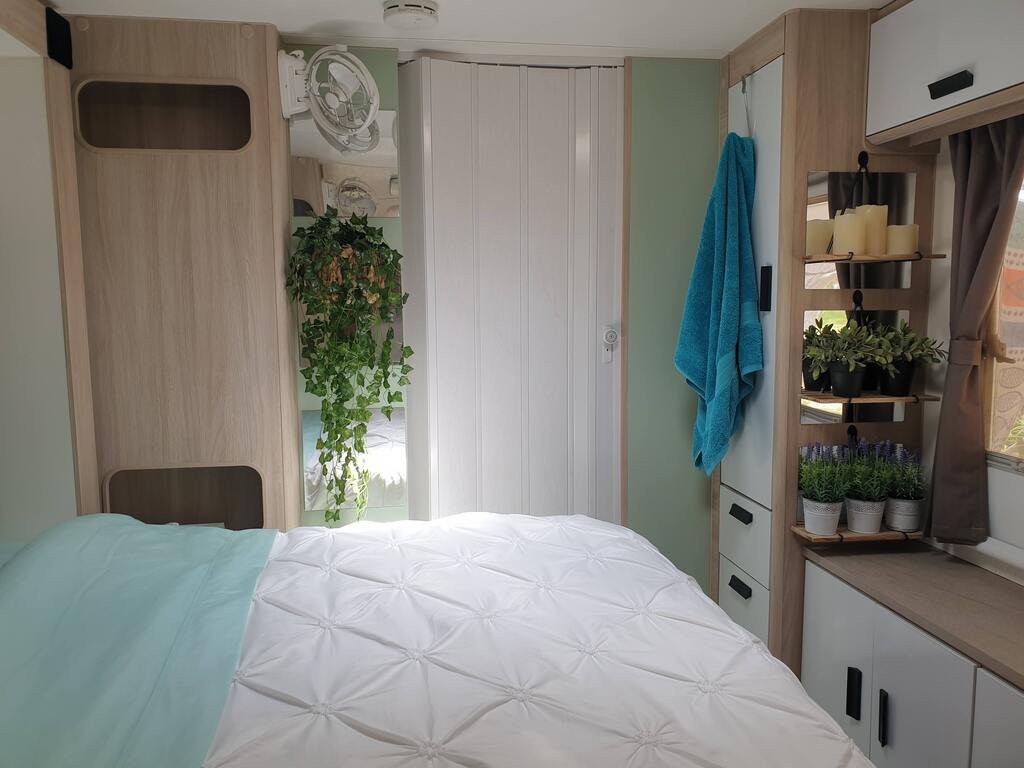 Photo: Our Bed Slide Out
While miles away from a Jayco dealer we ended up having to deal with it ourselves.
Once I got my head around how the slide out operates and what components make up the slide out, It's really not that scary and makes me less nervous now about operating it.
So below is an outline of what I came across during our  recent issue.
The Jayco slide out: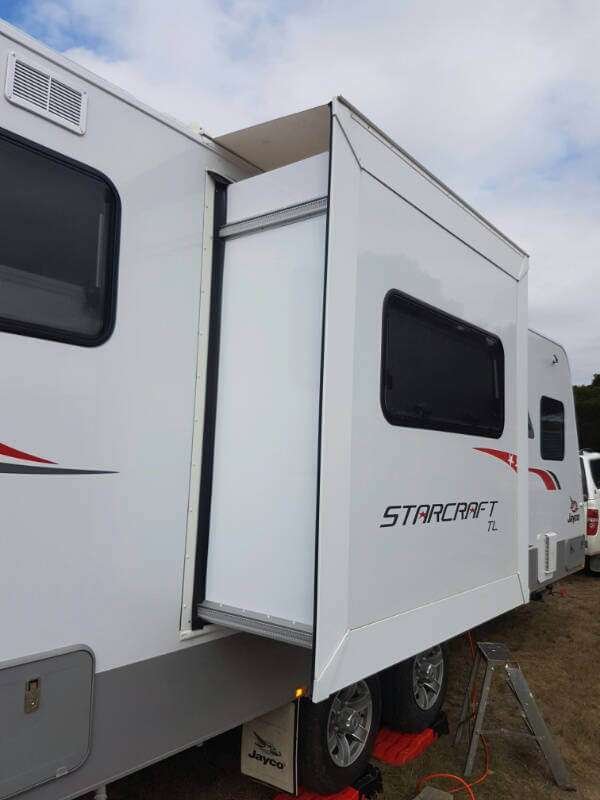 Photo: The Slide Out On Our jayco Starcraft Caravan
To save you a fair bit of googling. The mechanism used by Jayco and a lot of other RV dealers is a system called the "Schwintek in wall slide out".
This system is created by Lippert Components in the USA. It comprises of surprisingly very little considering the work it does.
Two small motors,

2 x aluminium rails

a couple of gearboxes

and a synchronizing electronic controller

.
Photo: Slide Out Rail

Important Operational Note:
It's recommended from the manufacturer that :

You should continue to push the in or out button for 3 to 5 seconds after the motors have stopped making noise.
This recommendation is important to help reduce the chance of motors going out of sync in the first place.
You can't cause the slide out to end up on the ground if you hold your finger on the button for too long. The electronics will take care of shutting the system down once the slide out is in the desired position.
The trick is, once you've started to operate the slide out
DO NOT take you finger off the button unless the slide out is either
fully
extended and the motors have stopped by themselves or completely retracted
.
If you happen to start moving the slide out then stop operating it mid operation this is how you will likely cause the motors to get "out of sync"
.
If this happens, you will find the slideout doesn't close up or extend evenly. This is what happened to us although in our case it wasn't due to stopping in mid operation, it just happened for what ever reason.
How To Re Sync Your Slide Out

There is no
adjustment
of a cable to play with. You don't have to remove the gears and put them a couple of notches further down the track.
If you're striking the same issue with syncing the motors here's how to fix it.
Fully

extend the slide-out. Once the slide out stops moving continue to hold your finger on the button for up to 5 seconds.

Retract slide-out roughly 1 inch. Take your finger off the button  despite previously being told never to do that 🙂

Repeat steps 1 and step 2 at least 3 times  
By completing these above three steps your slide out should re sync itself.
So now fully retract the slide out to test the operation and see if it's come right. Remember to hold your finger on the button until after the motors have stopped!
Are you stuck in the outback and it just won't do anything ?
Don't panic, there's a couple of things you can do to bring your slide out back in if it's not budging at all.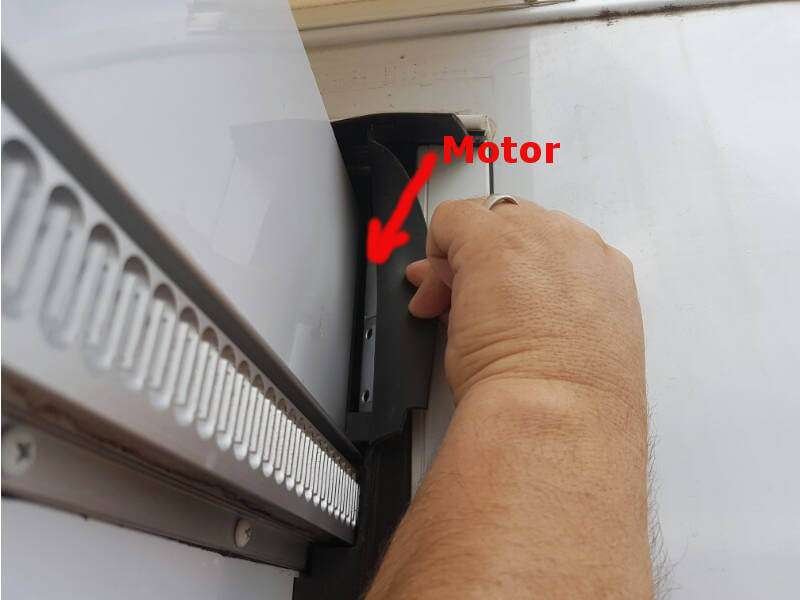 Photo: Slide Our Motor
If all's good , time to pour a drink and relax. If not you're going to have to get in touch with a dealer and have them look into it.
Happy travels
Larry
Aussie House Sitters are our choice of house sitting sites. Use our Coupon Code "AHS15%off" for 15% off your joining fee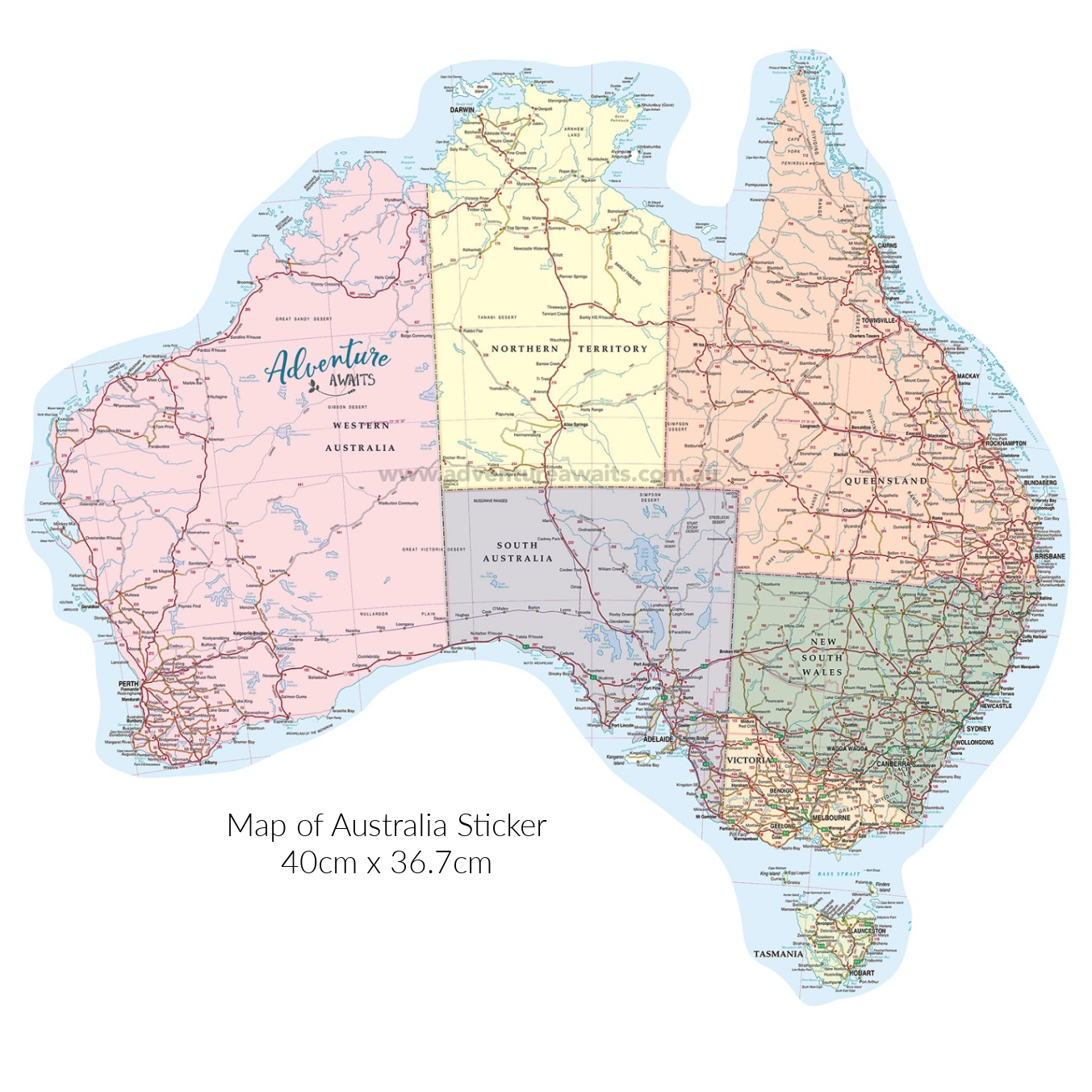 Check out this map from Adventure Awaits to track your trip. They also have camping gear and fun stuff
(Visited 31,172 times, 2 visits today)