Add to favorites
Wooroolin Rest Area is a 48hr free camp in Wooroolin. Which is in the South Burnett region around 17km north of Kingaroy. The camp is a large grassy area opposite a few shops.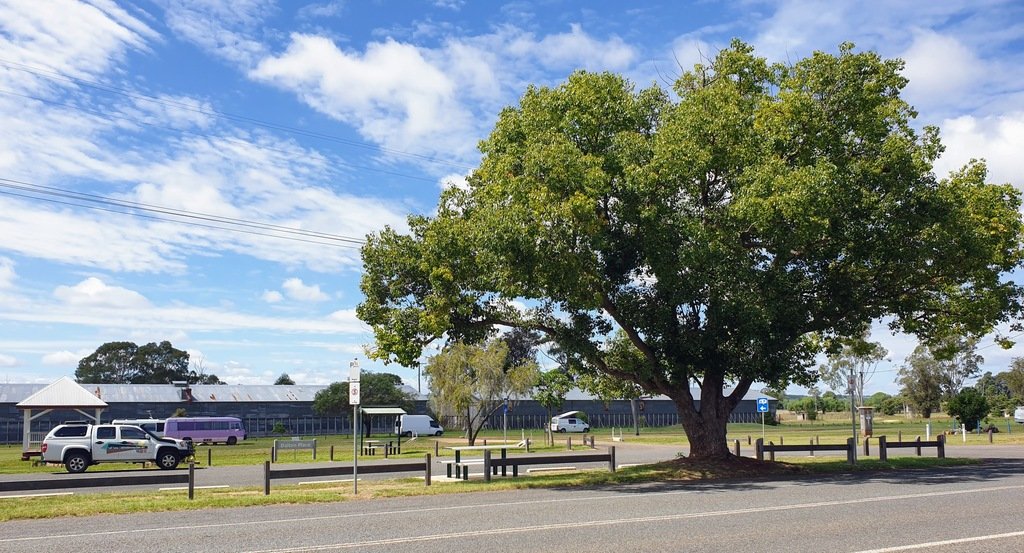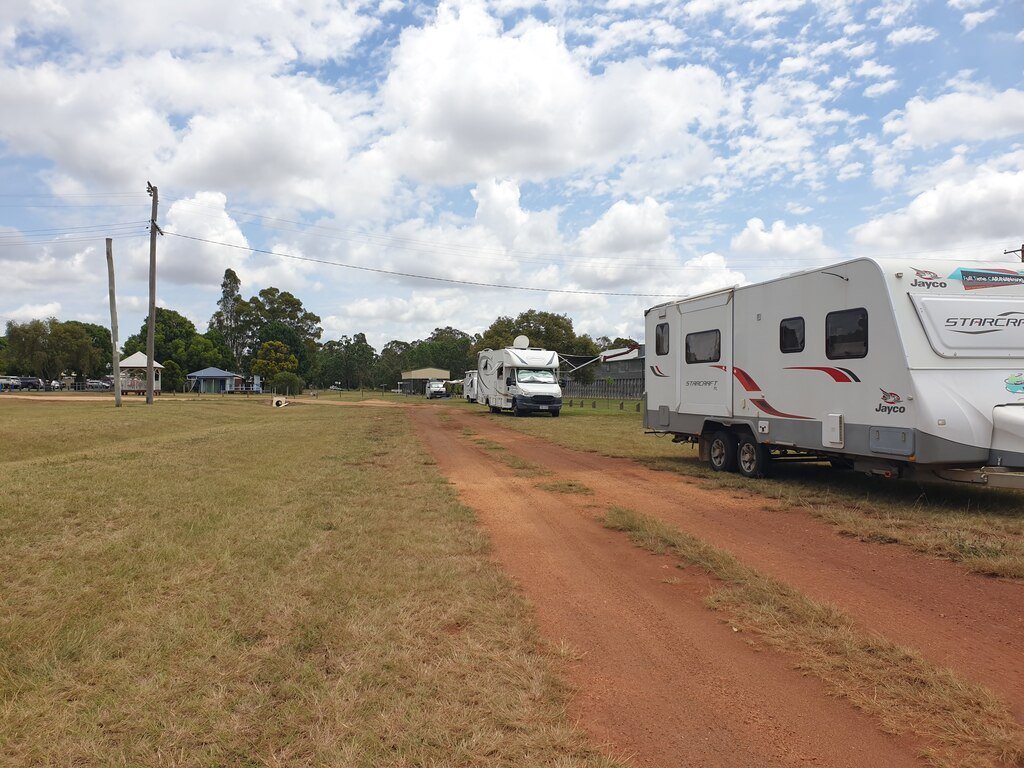 We had a brief stop here when we passed through heading to stay at the Kingaroy showground a couple of month ago. This time we headed back through Wooroolin as we were going to the near by Wondai market. Wondai also has a good free camp which I'll post about another day. I thought we should stop and have a longer look at the Wooroolin Rest Area as we were going through.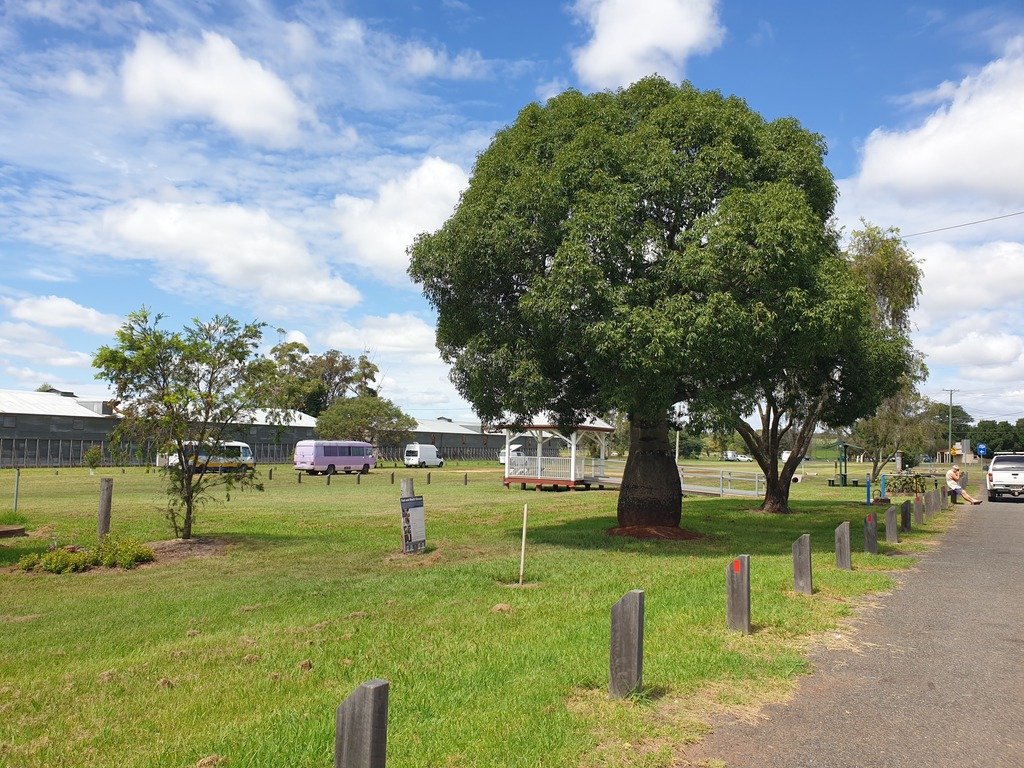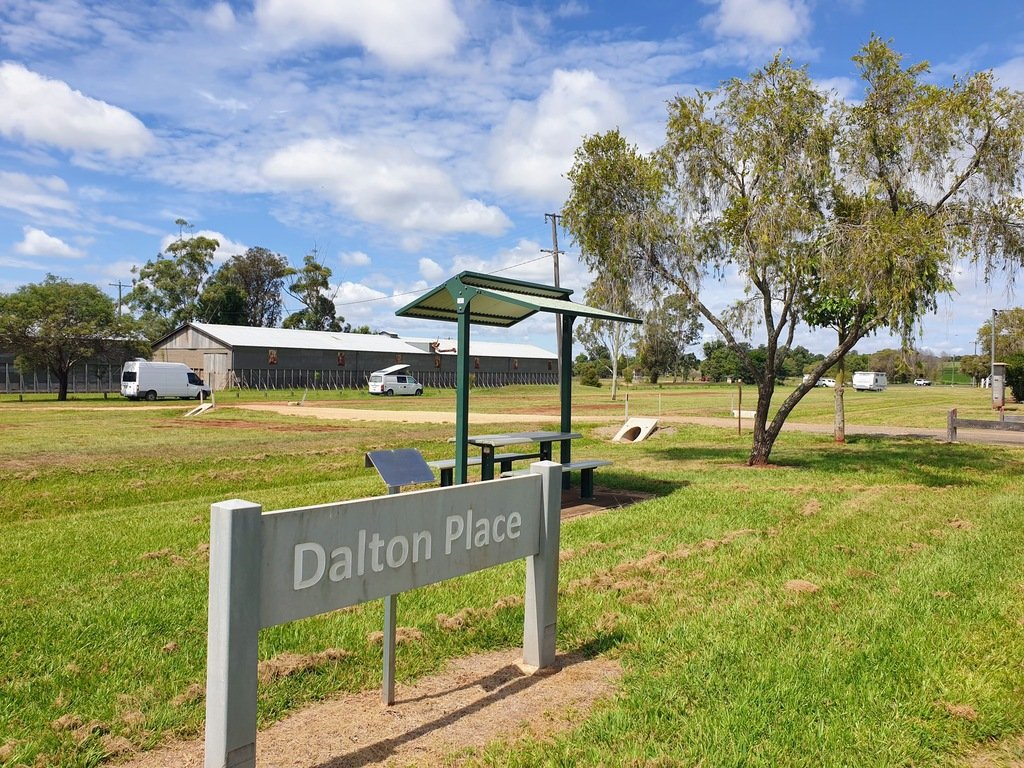 Wooroolin Rest Area
As mentioned, Wooloorin Rest Area is a huge grassed area that will fit any size rig and many of them. Opposite are a few shops, such as a nice looking cafe, post office, vet, sewing/Quilting shop and Farm To Folk Collective. The latter being where you will find local produce from local farms. There is also a pub, The Grand, which serves meals, that's always a bonus!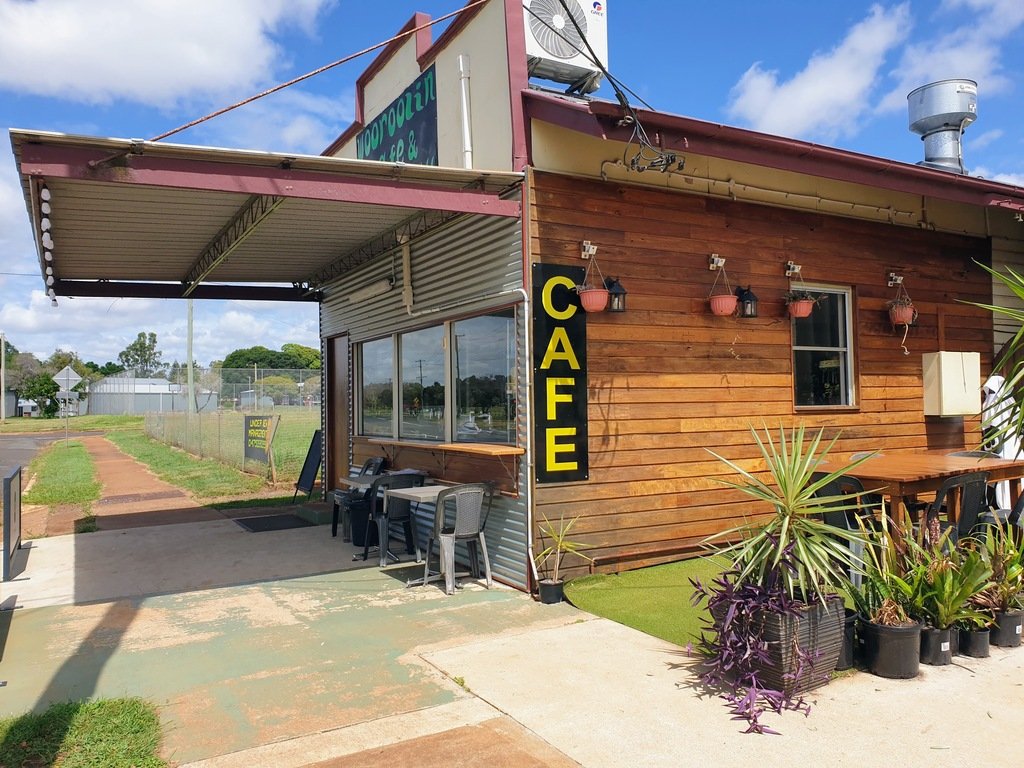 Between the pub and the camp is a playground for the little ones as well as 24hr toilets. I believe showers are also available here at a small cost.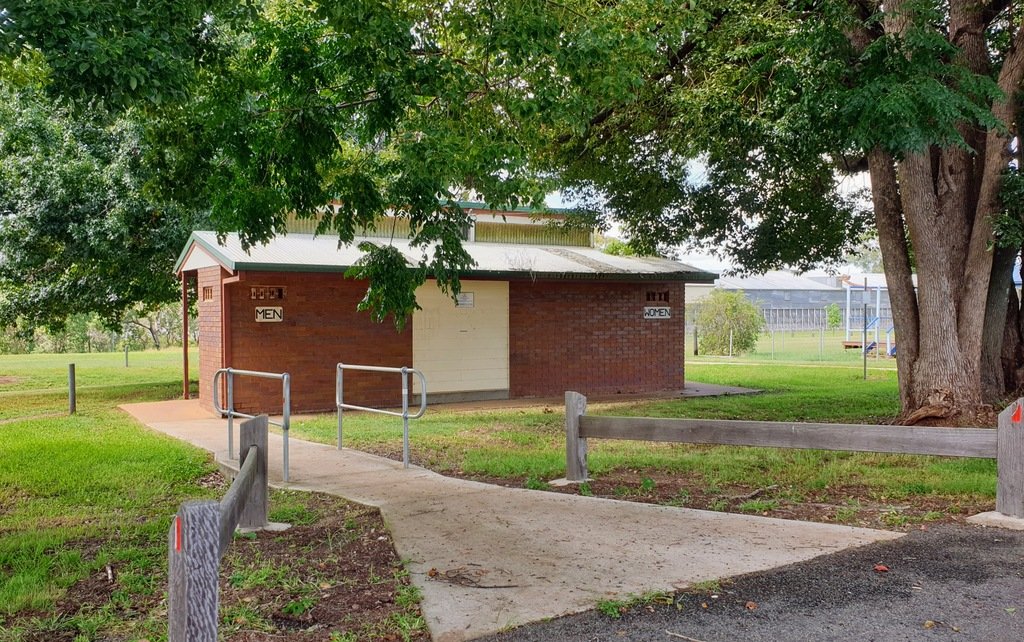 A walking trail takes you to the nearby wet lands and a bird hide where apparently lots of bird life can be spotted. If you like your markets, Wooroolin community markets are also held next to this 48hr free camp.

Even if you're not staying at Wooroolin Rest Area, there's plenty of room to pull up with your van, have a break and support this town that supports us travellers 🤠
More Information
Location : Wooroolin
State: QLD
Pets: Yes
Camp type : 48hr rest area/free camp
Price : Free
Water ? : No
Power ? : No
Will suit: All sized vehicles
Is it on Wikicamps ?: Yes
Drive time to nearby shops: Across the road
WIFI (tested with boost): Yes
Amenities : Showers, toilets
Other : Bins, Undercover picnic areas, Pub & meals, Cafe, Vet, Local produce, Market, Playground, Walking tracks, Wetlands, Bird hide
Aussie House Sitters are our choice of house sitting sites. Use our Coupon Code "AHS15%off" for 15% off your joining fee
Other Post You Might Like
(Visited 532 times, 2 visits today)