Add to favorites
Free Camps In Tasmania are still in abundance although we were told lots of free camps had closed. We stayed at 23 Free & Low Cost Camps Around Tasmania over three months. Power wasn't an issue for us as we have a great solar and battery set so we can be off grid. With that in mind we didn't need to plug into power for our whole stay.
Free Camps In Tasmania

Here's our list of free, donation & low cost camps we stayed at around Tasmania. I have included the low cost camps as they are all under $13. We chose to stay in these camps, unhook the van and drive the ute to the surrounding areas. This way we weren't towing the van everywhere.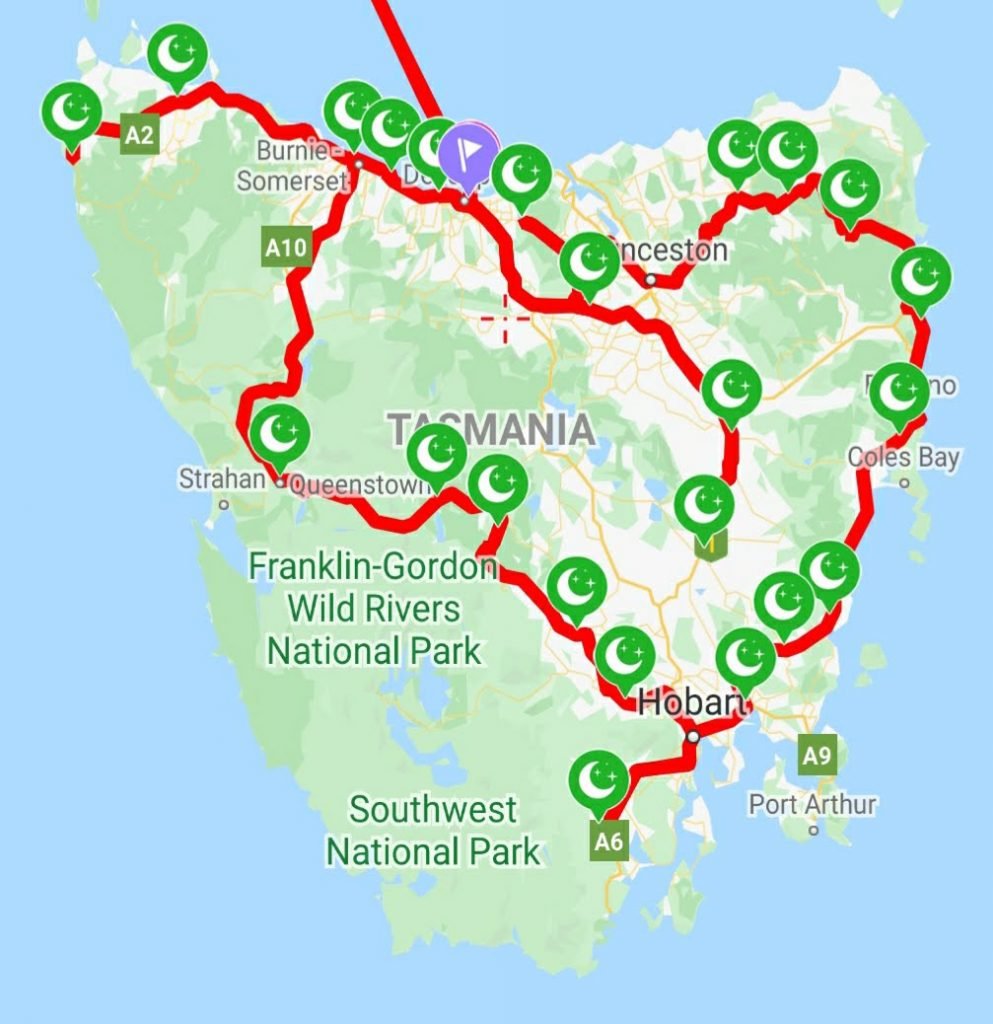 Each camp has a brief description and a photo or two. We have already written about each camp in full detail, including if they have Water, Showers, dump point, BBQ's and are pet friendly etc. Also each full post has more photos information and google map location.
So, have a scroll through our list and "Click On The ORANGE Camp Name To Read The Full Post On That Particular Camp"
NORTH TASMANIA
The Berry Patch at Turners Beach is less than 20 minutes west from the Spirit Of Tasmania (SOT). So good we stayed twice and as Larry likes to say "Berry Before you Ferry" as it's so close. This camp has a fantastic cafe onsite and you can pick your own berries.
Sulphur Creek is one of our ocean side free camps in Tasmania. It's just 30 minutes west of the SOT and just a hop skip and a jump from Penguin. Located by the ocean and a beautiful beach.

This ocean front camp is 40 minutes west of the SOT and 5 minutes from Burnie town centre. So good we stayed here twice.
Tall Timbers RV Stop is one of the best free camps in Tasmania we stayed at. You camp in a large grassed area by a sweet river with ducks. Attached is the bistro, bar and bottle shop & much more. It's in the north west a short drive from Stanley and the nut as well as the beautiful Trowutta Arch sink hole.
Farm On Franklin is only 28km from Devonport and located next to the Franklin Rivulet, a tidal estuary. A lovely quiet location near Port Sorell with kayaks, fishing, pigs and chooks.
This friendly and well located farm stay is located in Hagley, 70km south of Devonport. From here you can drive to Launceston, Deloraine, Liffiey Waterfall, Evendale, Elizabeth Town, Molle Creek, Ben Lomond National Park & Jacobs Ladder as well as the Belly Button Of Tasmania (the centre)
As the name suggests this fantastic camp is in the north east and is another one of the great free camps in Tasmania but it has a donation box should you wish to support it. This camp has everything except power and you can stay for 2 weeks. Walk to town, buy from the Amish stall or go for a drive to Bridport, The Little Blue lake or Musselroe Bay Back Beach.
90 km east of Launceston you will find another of our two week free camps in Tasmania. It has all your basics and is over the road from the pub and IGA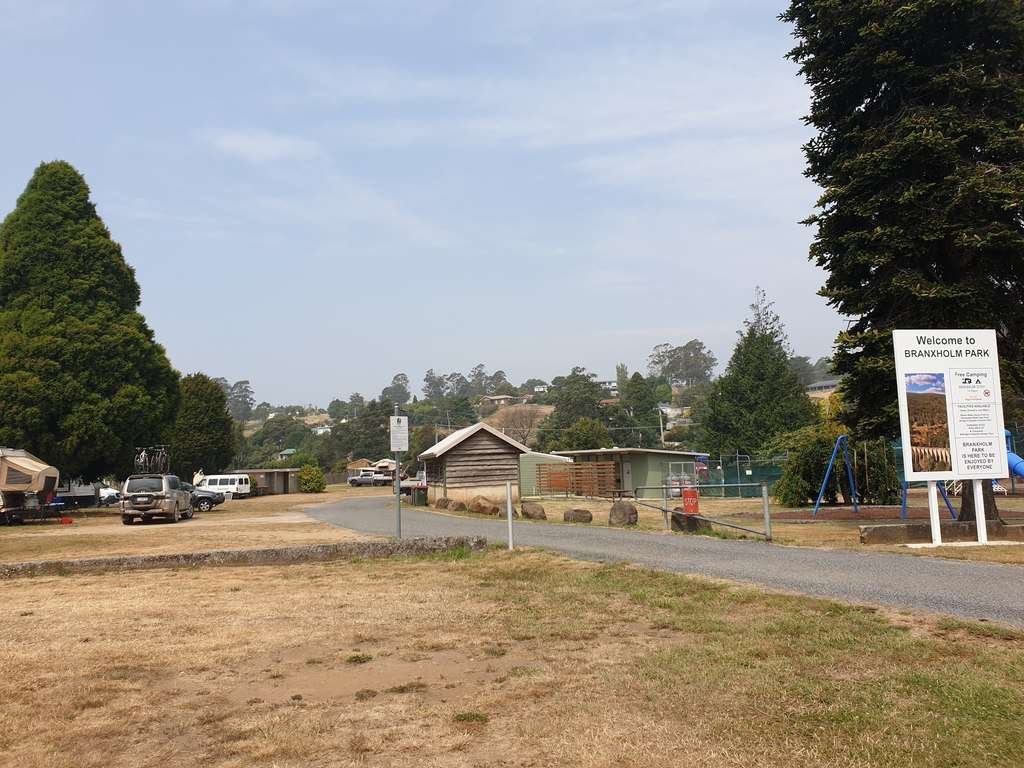 This huge camping area is in the north east of Tasmania is a short walk from the famous Pub In The Paddock. Bay of Fires and St Helens are a close drive away as is St Columbia Falls and beautiful rainforest walks.
EAST TASMANIA
White Sands Estate & Iron House Brewery is a must stay. It's one of our top free camps in Tasmania. The camp is located by the Ocean and next to the great brewery. Have a drink, lunch or dinner, no uber needed.

Bicheno is the location of this large camp that is in driving distance to the Bicheno Blow hole and Wine Glass Bay. With a cafe on-site, goats and Alpaca this is a great camp and location.
This pub camp is located across from the marina at the Spring Bay Hotel. This is a perfect location if you are planning a trip to Maria Island.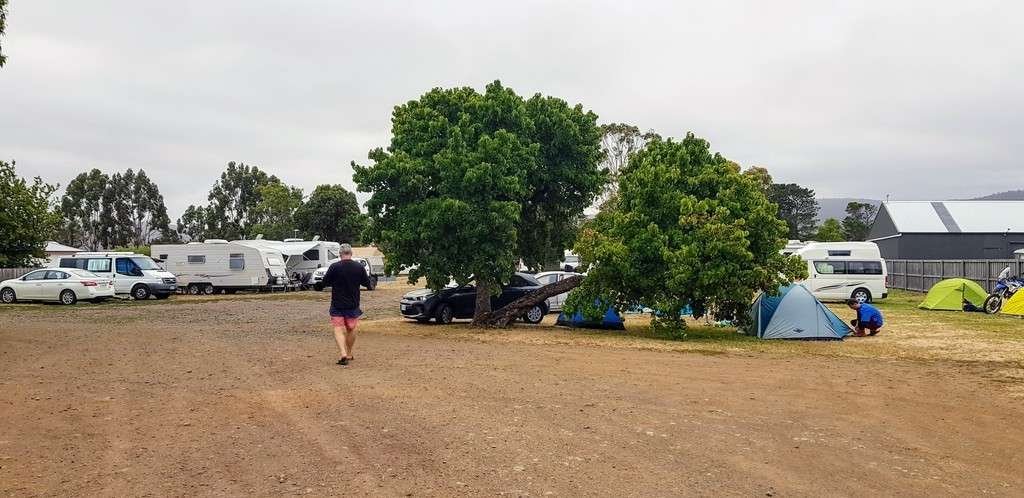 Ye Olde Buckland Inn is 15 minutes inland from the east coast. Camping is behind the pub on a huge grass area.
Sorell RV Stopover has got to be the cheapest/closest camp to Hobart. Located 25 minutes north east of the city. You can stay up to two weeks and at $26 for 7 days why wouldn't you.
If your wanting to check out the south east corner of Tasmania then this is a great place to base yourself. Have a drive to Franklin, Dover and Margate and to the end of the road. The last road you can go to on the south east of Tassie. Here you can then walk a 5 hr round trip to the end of Tasmania.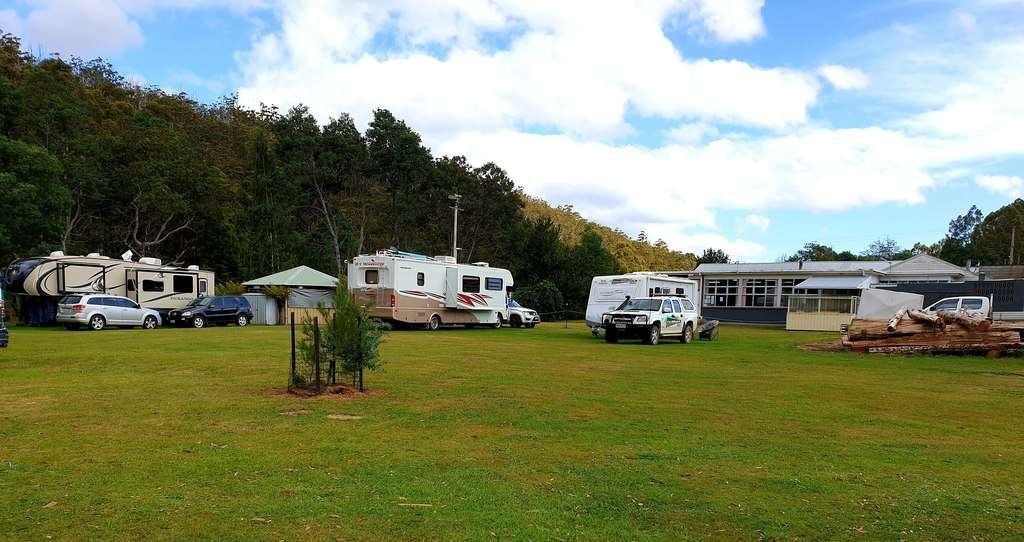 Willow Wood is a privately owned camp on the Lyell Highway in New Norfolk. This is in the south east of Tasmania. Located by the Derwent River this is a small but interesting property to camp at. This one has been opening and closing please check yourself to be sure.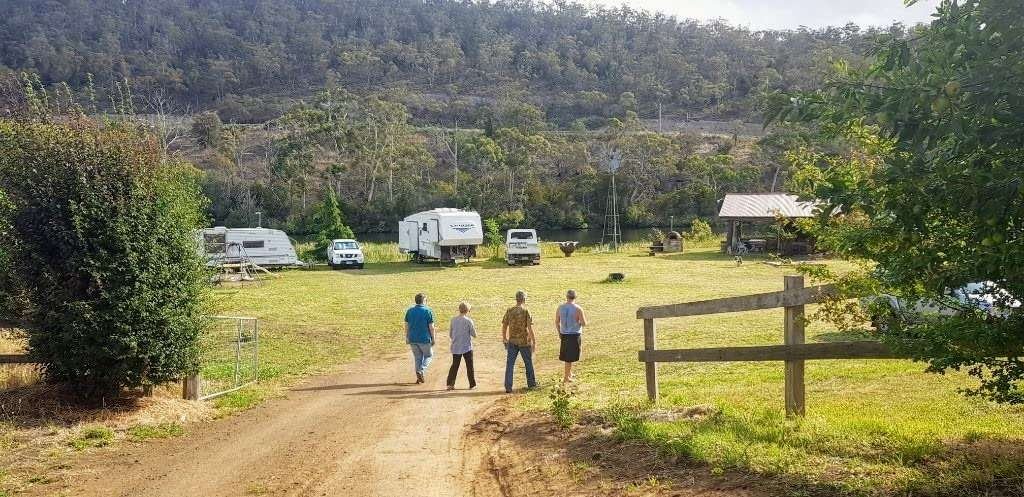 CENTRE OF TASMANIA
Another one of our four camps heading west on the Lyell Highway. Located in walking distance to the pub, post office and cafe. You are camped next to a small river with ducks and platypus.
Camp next to this huge lake and do some boating and kayaking. Also on the Lyell Highway just 34km south east of Derwent Bridge. Free Camping in Tasmania can be so stunning!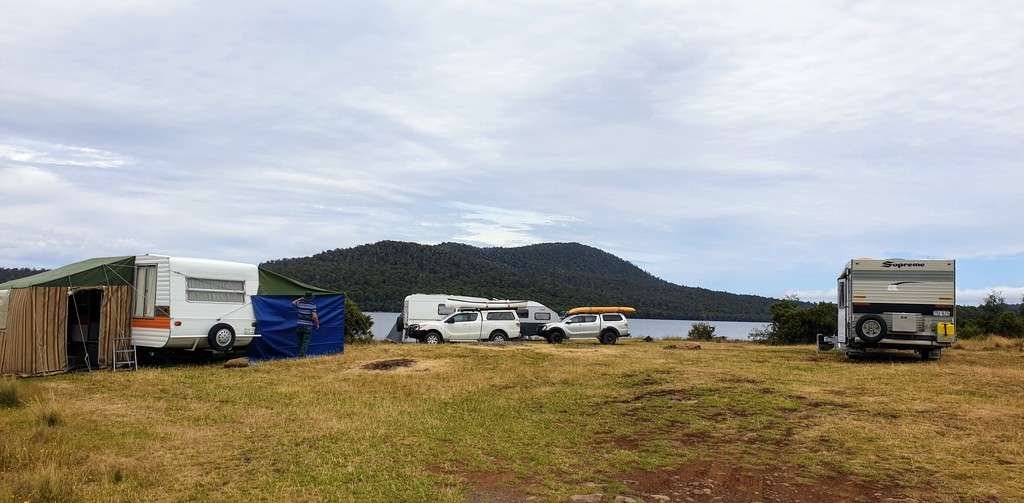 Blackburn Park Rest Area is Campbell Towns lovely camp ground. Set next to the Elizabeth River and the famous Red Bridge. A short stroll into town to check out it's history.
WEST TASMAINA
Derwent Bridge is another on the Lyell Highway, 85km east of Queenstown. We camped here so we could see "The Wall In The Wilderness". For those wondering, yes it's amazing! Any size rig will fit here and the pub is a great place to warm yourself by the fire with a glass of wine or two.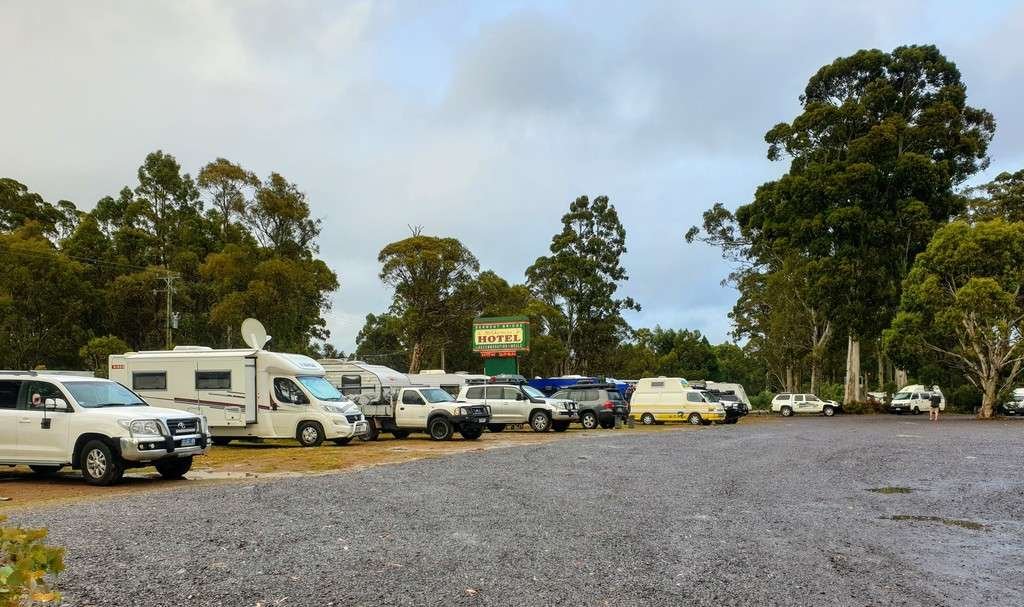 Queenstown Football Club has a camp available. Located in the west coast region, it's a great place to base yourself. Have a drive to other places on the west side such as Strahan and Zeehan. The camp is a short walk to town and to the steam train and a short drive to a couple of waterfalls.
Manuka Campground is the camp we stayed in at Arthur River in the north west. This is a huge camp with many different camps as you drive along the gravel roads taking you in. From here you can drive to "The Edge Of the World" and catch one of the Arthur River Cruises.
Is Tasmania Worth It?
Free Camps In Tasmania are in abundance and you don't have to drive far to find one. Yes we stayed at donation and low cost camps but you don't have to. Tasmania is everything and more people say it is.
Catching the Spirit of Tasmania can be pricey but … When you take in to account the amount of free camps, the short distance between them as well as all the free beautiful walks, waterfalls etc. Tasmania is a state worth visiting.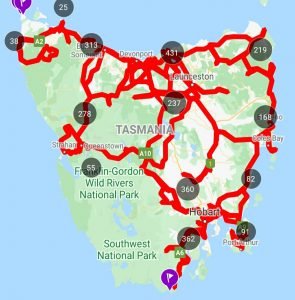 Remember, Staying in free and low cost camps means we can all share our $$$ around in these beautiful, friendly Tasmanian towns
You Might Also Like
Aussie House Sitters are our choice of house sitting sites. Use our Coupon Code "AHS15%off" for 15% off your joining fee
---
(Visited 18,259 times, 32 visits today)